23 november, Den Haag: bijeenkomst over de "power-sharing agreement" in Soedan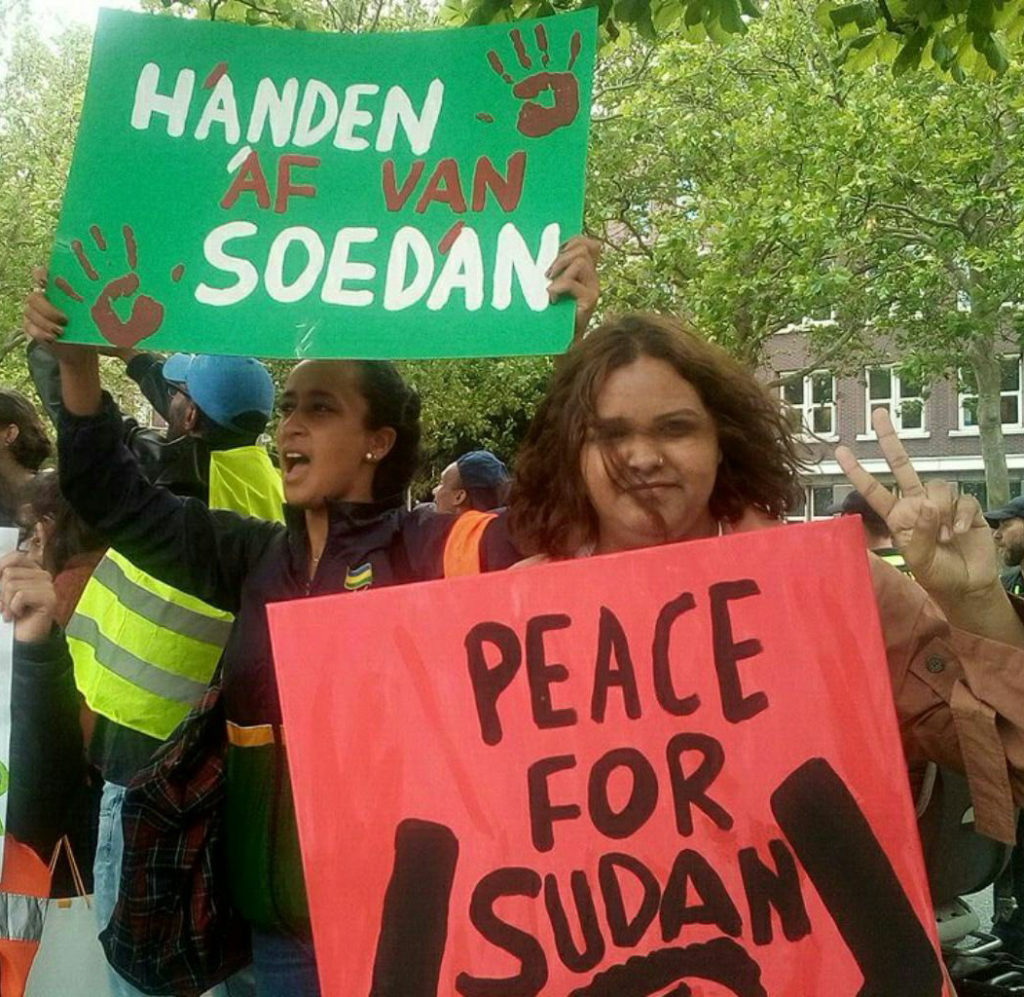 Op 23 november organiseren de Foundation Max van der Stoel (FMS), Africa In Motion (AIM) en de Association of the Sudanese Community in the Netherlands een bijeenkomst over Soedan. Met als centrale vraagstelling "Power-sharing agreement in Sudan, what needs to be done?"
Uit de oproeptekst: "In April this year, 30-year ruling president Omar al-Bashir and his government where replaced by the military after months of vast protests, which started over a tax on bread and fuel subsidies issued in December. After the military overthrew Bashir, the demonstrators demanded a rapid transition to a civilian government. For weeks there were tensed negotiations with the military, while mass demonstrations were held. After severe escalations in June 2019 in which more than a hundred civilians were killed, the two sides reached an power-sharing agreement.
This agreement is the establishment of a joint civilian-military sovereign council that would rule Sudan for 39 months, after which elections will be held. The council consists of five civilians, five soldiers and a unanimously agreed upon eleventh person. For the first 21 months it will be led by general Abdel Fattah al-Burhan. After that, a civilian leader appointed by the protest movement will succeed Burhan for the remaining 18 months."
Zaterdag 23 november
Van 13:30 tot 16:30 uur
The Hague Humanity Hub
Fluwelen Burgwal 58, Den Haag
Hier aanmelden
"But how is the current political situation (3 months after the agreement) and what are the political challenges of Sudan? What was the role of women and youth during this revolution? What is the way forward and what needs to be done to ensure this process remains peaceful? What can be the role of the Dutch civil society and the Sudanese diaspora in this process?
On Saturday 23rd of November 2019 FMS, AIM and the Association of the Sudanese Community in the Netherlands will bring activists, experts and concerned citizens from the Sudanese diaspora in the Netherlands together to discuss and brainstorm on all these questions and create awareness to support and monitor the peace process. The day will start with a general introduction of the situation, followed by a discussion on the role of women in the Sudan Uprising with Sabna Ali, a researcher from Rotterdam University, and Hala El-bushari, from the Association of the Sudanese Community. After a cultural intermezzo the afternoon continues with a panel with among others activist Elgouzouli, discussing the future of Sudan. The event will be moderated by Milka Yemane, director of foundation Lemat and board member of the FMS."
Harry Westerink